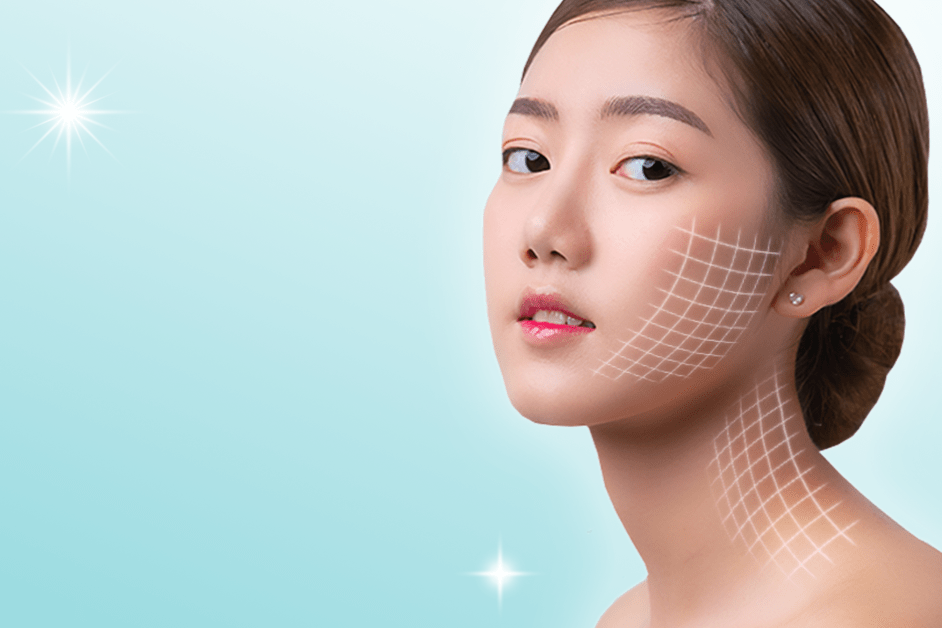 16 Dec

Fractional Co2 Laser | Do I need This? – A Klinik

Do you have noticed it? When it comes to important events in your life, such as your eagerly anticipated job interview or your first date with a crush, acne frequently gets in the way. In addition to hurting and, in the worst cases, leaving redness and tenacious markings, acne can make you feel insecure. Thankfully, you don't have to constantly deal with aging sagging skin, and unattractive acne scars. There are currently treatments available that can get rid of them, leaving your face rejuvenated and pimple-free.

There are numerous effective skin treatments available nowadays that improve skin conditions and reduce signs of aging. Laser treatments are particularly well-liked, and the technology behind it is always improving and becoming more advanced and efficient. The Fractional CO2 Laser is one of these safe and successful laser treatments.

Would you like to know more about how it can treat skin issues? Here is all you need to know to get started in fractional Co2 laser treatment, including information on the technique, benefits, and even aftercare.
What is a Fractional Co2 Laser?
The Fractional CO2 laser is a carbon dioxide laser that effectively removes deep outer layers of damaged skin while stimulating the renewal of healthy skin beneath. The Fractional Co2 laser may be used safely on skin types with darker pigmentation because it has the longest wavelength of any laser in the industry.
Dermatologists and other medical professionals utilize fractional CO2 laser as a sort of skin treatment to reduce the visibility of deep wrinkles, acne scars, and other skin problems. The outer layers of damaged skin are removed using a laser that is specially made of carbon dioxide during this non-invasive treatment. It can be applied to sensitive areas around the lips and on the eyelids. Additionally, actinic keratosis and other precancerous growths can be effectively treated with it. Not only for the face area, but it can also be applied on the neck, chest, arms, and legs to enhance texture, wrinkles, and blotchiness too.
Benefits of Fractional Co2 Laser
The aim of fractional Co2 laser skin is to boost the skin's own collagen growth, which can result in gradual rejuvenation over many months and even several years. Not only these but there also are a lot of benefits that fractional Co2 laser brings:
Reduces the appearance of fine lines, wrinkles, acne scars, and sun damage

Little downtime

Evens out skin tone and improves the texture of the skin

Promotes collagen for firmer, younger-looking skin

May aid in treating skin lesions that are precancerous
Why would people need Fractional Co2 Laser treatment?
One of the most obvious symptoms of aging is skin changes. Skin sagging and wrinkles are signs of aging. Additionally, hyperpigmented spots can also appear on the face, back of the hands, or forearms. People will therefore seek ways to improve their physical appearance. Besides that, fractional Co2 lasers are one of the most recent advanced technologies in non-surgical skin rejuvenation treatments. The many conditions mentioned below can all be treated with it.
Uneven skin tone

Loose skin on the neck and jowls

Hyperpigmentation

Wrinkles and fine lines

Skin laxity signs of aging

Dullness skin

Larger pore size

Scarred acne
Who needs a Fractional Co2 Laser?
This treatment is best suited for those with medium to light skin tones who want to remove wrinkles and sun damage. Scars from acne can also be treated with this Fractional Co2 laser treatment. You may be an excellent candidate for Fractional Co2 laser treatment if you want to see smoother, firmer, and more youthful skin. You will need this treatment.
Is Fractional Co2 Laser painful?
Lasers are commonly perceived as a blast of heat on the skin. Most patients experience minimal discomfort and describe the feeling as prickling, however, we make sure our patients remain comfortable throughout the treatment. Your face would be numb during the process because anesthesia is applied to the area, ensuring a painless treatment. Be aware that even after using the cream, there may still be some discomfort caused by the process, especially with the deeper lesions.
What should I do after Fractional CO2 Laser treatment?
Your skin will feel sunburned-like for the first 24 hours after receiving treatment. In the first 24 to 48 hours following your fractional CO2 laser treatment, you can consider putting an ice pack or compress on the treated area to reduce the swelling around your face. After the fractional CO2 laser treatment, you should wear sunscreen to shield your skin from the sun's damaging rays. A mild cleanser and moisturizer should be used twice daily in conjunction, and harsh products should be avoided. It's best to avoid using too much makeup because it can affect your skin even more. In order to prevent scabs from forming, you can use the ointment as necessary. Last but not least, you may need to rearrange your daily routine and stay away from activities such as swimming and athletic training, which can lead to infection after laser treatment.
Is there any downtime for Co2 laser treatment?
The period of downtime varies depending on your skin conditions. It can take up to 10 days for the scabs to disappear after a severe fractional CO2 laser when the skin is scuffed till scabs form. But you can expect five to seven days of redness and swelling in general. It usually takes one to three weeks for a full recovery.
How much does a Fractional Co2 Laser Treatment cost?
The cost for the fractional Co2 laser is depending on the treatment area. The Fractional Co2 laser treatment cost depends on how many session treatments you needed. For personalized prices and payment schedules that are most suitable for you, book an appointment with us to get a reasonable price. 
If you would like to learn more about fractional Co2 laser treatment, our doctors at A Klinik Signature Penang can help you with any of your concerns. Enjoyed this blog? For more blogs regarding skin treatments, check out our blogs!
Contact us today to get started. Click the button below!
Make An Appointment